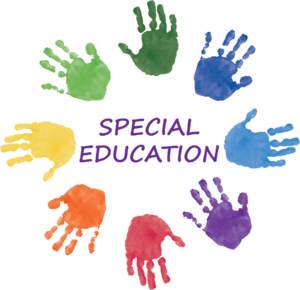 Special education teachers work with students who have a wide range of learning, mental, emotional, and physical disabilities. They adapt general education lessons and teach various subjects, such as reading, writing, and math, to students with mild and moderate disabilities. They also teach basic skills, such as literacy and communication techniques, to students with severe disabilities.
Duties of Special Education Teachers
Special education teachers typically do the following:
Assess students' skills to determine their needs

Adapt general lessons to meet the needs of students

Develop Individualized Education Programs (IEPs) for each student

Plan, organize, and assign activities that are specific to each student's abilities

Teach and mentor students as a class, in small groups, and one-on-one

Implement IEPs, assess students' performance, and track their progress

Update IEPs throughout the school year to reflect students' progress and goals

Discuss students' progress with parents, other teachers, counselors, and administrators

Supervise and mentor teacher assistants who work with students with disabilities

Prepare and help students transition from grade to grade and for life after graduation
Important Qualities for Special Education Teachers
Communication skills. Special education teachers discuss students' needs and performances with general education teachers, parents, and administrators. They also explain difficult concepts in terms that students with learning disabilities can understand.
Critical-thinking skills. Special education teachers assess students' progress and use that information to adapt lessons to help them learn.
Interpersonal skills. Special education teachers work regularly with general education teachers, school counselors, administrators, and parents to develop Individualized Education Programs. As a result, they need to be able to build positive working relationships.
Patience. Working with students with special needs and different abilities can be difficult. Special education teachers should be patient with each student, because some may need the instruction given aloud, at a slower pace, or in writing.
Resourcefulness. Special education teachers must develop different ways to present information in a manner that meets the needs of their students. They also help general education teachers adapt their lessons to the needs of students with disabilities.